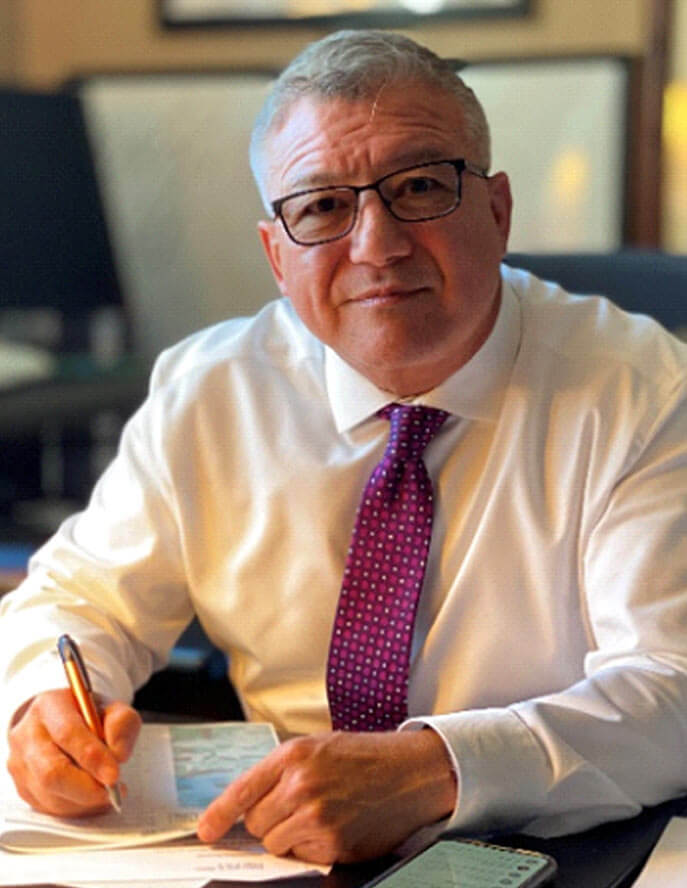 Otto Solórzano
Acting Director
Otto Solórzano has served as Acting Director of Los Angeles County Department of Workforce Development, Aging and Community Services (WDACS) since February 2019. In this capacity, he leads efforts to achieve the Department's strategic priorities while overseeing all departmental programs and operations, including Adult Protective Services, the Area Agency on Aging, Human Relations, and the America's Job Centers (AJCCs). Prior to serving as Acting Director, Otto served as the Chief Deputy Director of WDACS since 2006.
Otto has extensive experience developing and operationalizing innovative, partnership-driven, and outcome-focused initiatives and programs to achieve key priorities of the Los Angeles County Board of Supervisors – from employment programs for people experiencing homelessness, youth, and justice-involved individuals, to a modernized network of America's Job Centers and increased alignment of the County's workforce development programs, as well as promoting the safety and well-being of older generations and supporting LA County's diverse communities. Through these efforts, and by establishing new partnerships with County departments, community-based organizations, educational institutions, businesses, labor organizations, and other agencies with shared goals and clients, he has significantly enhanced WDACS' services to LA County residents.
As Acting Director, Otto has brought transformative changes to WDACS to eliminate bureaucracy, increase efficiencies in internal operations, and expand service delivery to clients. To achieve these priorities, Otto led efforts to automate all departmental contracts and case management activities of APS social workers, transitioned operations to a mobile workforce, and launched a 21st Century data management system to strengthen decision-making.
Prior to joining WDACS, Otto served as the Budget Director and Chief Financial Officer for the Department of Public Social Services. Otto has an MPA in Public Financial Management from New York University, an MA in Communications from Wheaton College, and a BA in Philosophy from Asbury University.
---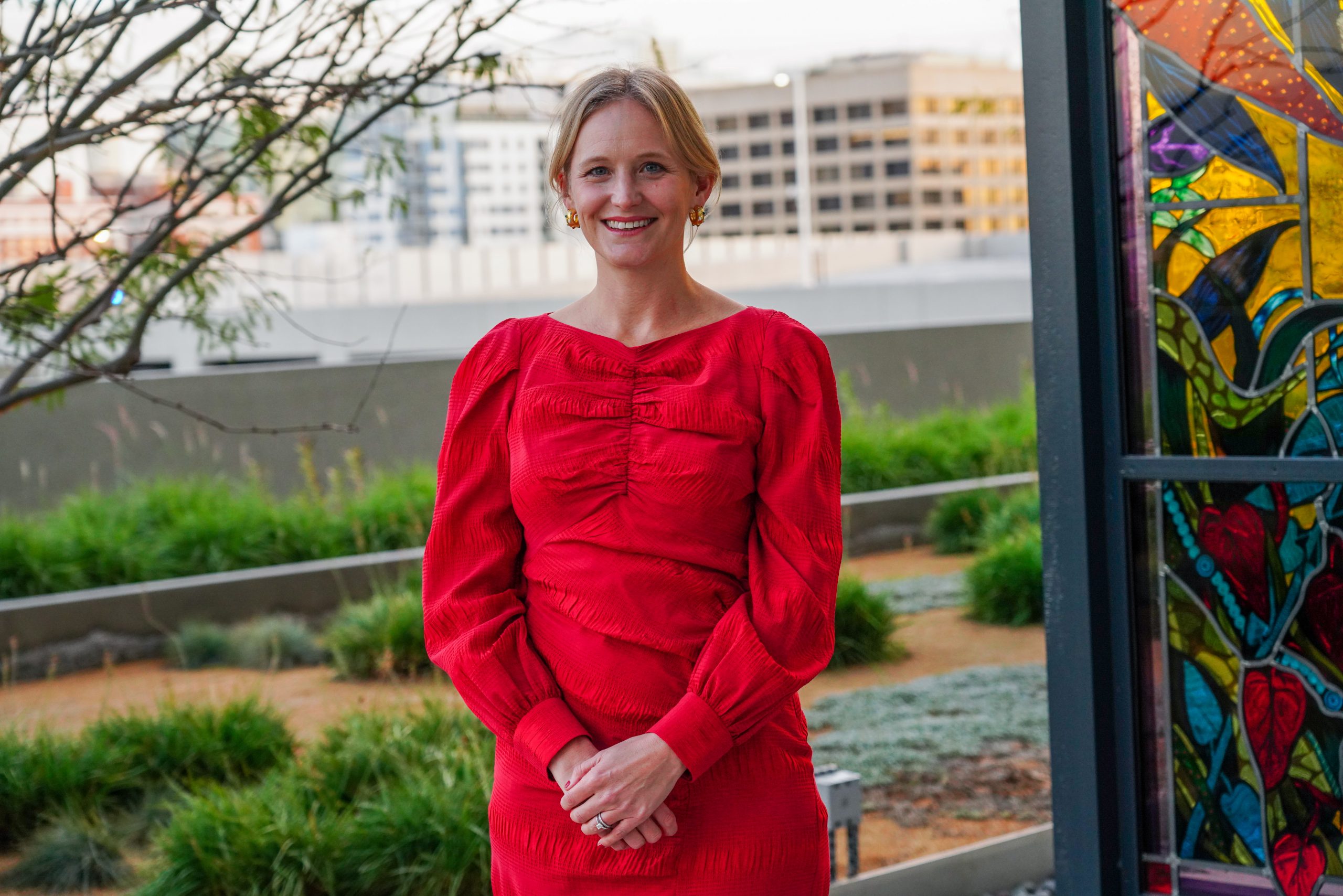 Kelly LoBianco
Executive Director, Economic and Workforce Development
Kelly LoBianco was appointed Executive Director of Economic and Workforce Development, a branch of the Los Angeles County Department of Workforce Development, Aging, and Community Services, in November 2021. In this capacity, she is establishing a Countywide economic and workforce development strategy that centers an equitable recovery and inclusive growth and will cultivate a vibrant, regional economy with opportunity and mobility for all workers, businesses, and communities.
This new branch unites services previously performed by four different agencies within the County, including workforce development, strategic economic development and advocacy, and small business assistance and growth. The Economic and Workforce Development branch includes oversight of the American Job Centers of California, LA County's Small Business Concierge, the LA County Procurement Technical Assistance Center, the East LA Entrepreneurship Center, and policy, programs, and operations supporting industry partnership and job creation, business support, hiring and employment, and youth development. The branch also houses the LA County Workforce Development Board and Small Business Commission.
An executive-level public servant and nonprofit professional with over 15 years of public and social sector experience at the federal, state, and local level, Kelly brings wide-ranging expertise to LA County. She is a service leader who uplifts community voices and demonstrates measurable, equitable, and sustainable impact. She is also a successful change agent for policy and programs in the social services, workforce development, and economic revitalization fields.
Most recently, Kelly served as Chief Program Officer for The HOPE Program and Sustainable South Bronx, a leading New York City-based nonprofit, where she oversaw the design, delivery, and scaling of workforce development and social enterprise programming in furtherance of the organization's economic and environmental missions. While at HOPE, Kelly was elected as co-chair of YES! Bed-Stuy, a place-based, collaborative effort of community-based organizations and young adults to build stronger pathways to education and employment for opportunity youth. Prior to HOPE, Kelly was appointed by the Mayor of New York City as Assistant Commissioner for the NYC Department of Small Business Services, following several senior-level roles within the agency. With key industry partnerships in healthcare, tech, and media and entertainment, among others, Kelly administrated citywide bridge, training, and transitional work programs that met hiring and training needs and advanced system change goals, seeking to build diverse, qualified, and enduring talent pipelines and career pathways with family-sustaining wages in emerging and high-growth sectors. Kelly began her career working for U.S. Senator Maria Cantwell in Washington DC.
Kelly holds a Master of Public Administration from Columbia University's School of International and Public Affairs, a Bachelor of Arts in Political Science and International Studies from Northwestern University, and an executive education certificate from Columbia Business School's Senior Leaders Program for Nonprofit Professionals.
---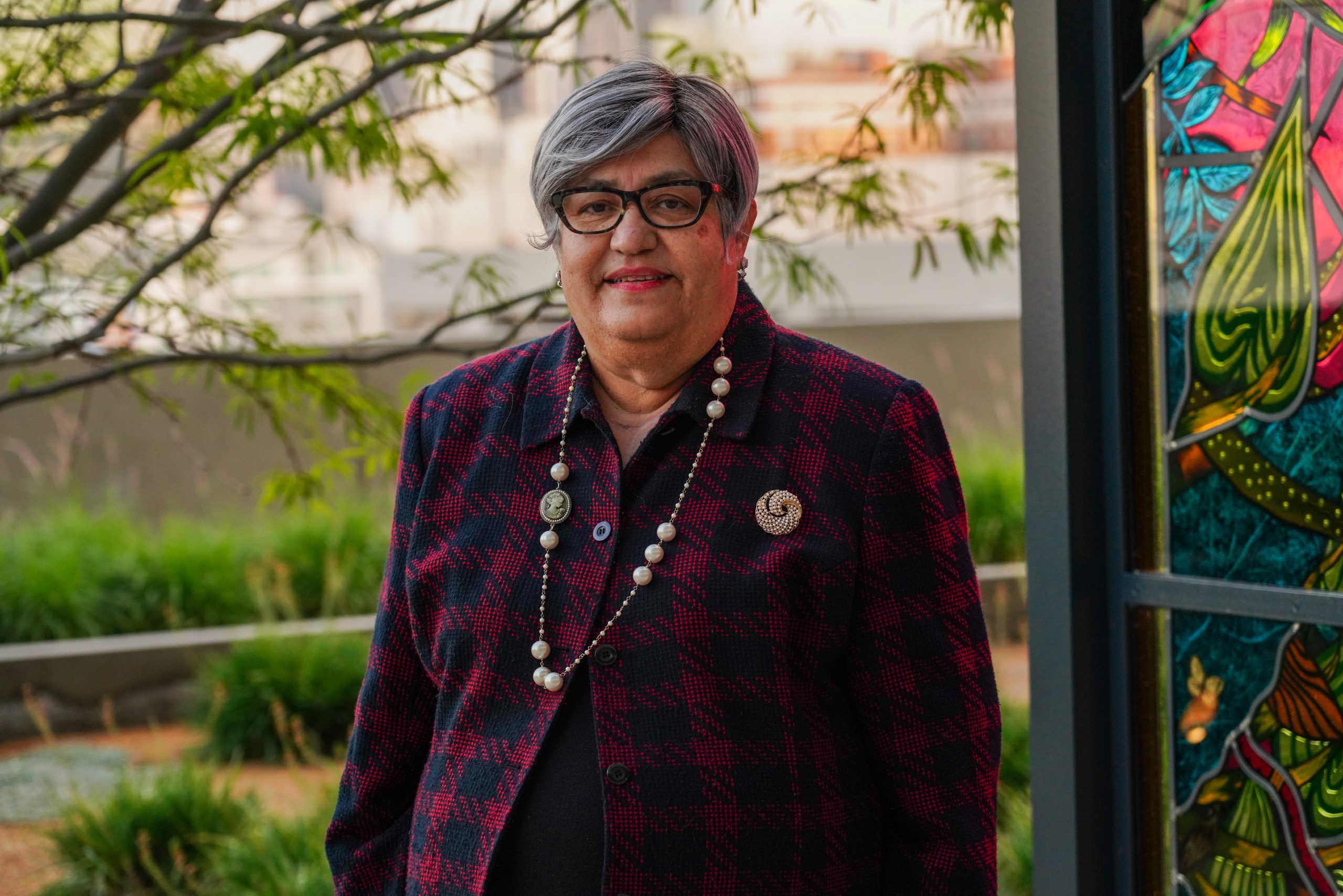 Laura Trejo
Executive Director, Aging and Community Services
Dr. Laura Trejo was appointed as Executive Director for Aging and Community Services, a branch of the Los Angeles County Department of Workforce Development, Aging and Community Services (WDACS), in December 2021. In this capacity, she is establishing a proactive, coordinated, and comprehensive strategy and service delivery system for older adults and adults with disabilities. Dr Trejo also oversees LA County programs and operations such as Adult Protective Services, the Area Agency on Aging, and the County's Community and Senior Centers. Dr. Trejo has over 36 years of experience serving the residents of the Los Angeles region, including as General Manager of the City of Los Angeles Department of Aging and as the first District Chief for countywide older adult mental health for the Los Angeles County Department of Mental Health.
Since 2016, Dr. Trejo has been leading Purposeful Aging L.A., an age-friendly initiative "to make the Los Angeles region the most age friendly in the world." Dr. Trejo is co-lead for the Los Angeles Aging Disability Resource Connection (ADRC) and she serves as a founding Co-Director/Investigator of the UCLA Los Angeles Community Academic Partnership for Research in Aging (LA CAPRA). Nationally, Dr. Trejo is active in the American Society on Aging, where she served as founding chair of the Mental Health and Aging Network. Dr. Trejo currently serves on the Generations Journal Editorial Advisory Board and the National Advisory Committee on Transportation Diversity, Equity, and Inclusion of the USAging National Aging and Disability Transportation Center (NADTC). She also serves as vice-president of the California Association of Area Agencies on Aging. Dr. Trejo has previously served on several other boards and associations, including the Alzheimer's Association, the National Hispanic Council on Aging, and the National Council on Aging, as well as a founding member of the federal Advisory Council on Alzheimer's Research, Care, and Services.
Dr. Trejo's commitment to excellence has earned recognition in program innovation and as an influential leader, including the Robert Wood Johnson Foundation's Community Health Leadership award, considered the nation's highest honor in community health, and Excellence in Leadership awards from the National Association of Area Agencies on Aging (now USAging), American Society on Aging, and National Hispanic Council on Aging. Dr. Trejo's advocacy work elevating the needs of the most vulnerable populations has been recognized by Justice in Aging, the Los Angeles Aging Advocacy Coalition, the Mexican American Opportunities Foundation, Fearless Caregiver.com, and the City of Hope. Los Angeles Magazine named her among the "50 Most Influential Women," and the United States Library of Congress has recognized Dr. Trejo's accomplishments as a force for social change.
Dr. Trejo holds a doctorate in Social Work, Master level degrees in Gerontology and Public Administration, and a Graduate Certificate in Long Term-Care Administration, all from the University of Southern California. A national leader and trailblazer, she has consulted with and trained other leaders throughout the United States on the development of programs for older adults, focusing on cultural competence. An internationally-recognized expert, Dr. Trejo also worked with international organizations and countries around the world to develop initiatives and programs in the areas of aging, mental health, health, Alzheimer's, and rehabilitation.