Human Relations Commission
The Los Angeles County Commission on Human Relations is dedicated to promoting positive race and human relations in an increasingly complex and multicultural county. The Commission works to develop programs that proactively address racism, homophobia, religious prejudice, linguistic bias, anti-immigrant sentiment, and other divisive attitudes that can lead to inter-cultural tension, hate crimes and related violence. Teaming with law enforcement, schools, cities, community-based organizations, youth academics, policy makers, businesses and other leaders, the Commission brings key players together to resolve immediate inter-cultural conflicts and to lay the groundwork for a long-term campaign to eradicate bias and prejudice.
The Commission on Human Relations has a legacy that dates back more than 50 years to 1943 when the "Zoot Suit" riots posed a human relations crisis for the county. This incident, during which 1,000 white sailors attacked Latino youth for three days in the streets of Los Angeles, served as a wake-up call to county residents.
Following national recognition for its effective work to improve intergroup relations, the Committee became an official agency of County government in 1958 and was renamed the Los Angeles County Commission on Human Relations. The Commission is among the oldest and largest of its kind in the U.S.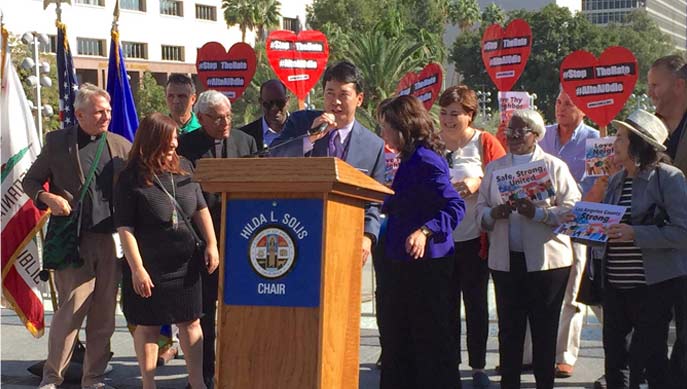 Our Vision
The Commission's vision is that of an informed multicultural and diverse community linked by interaction, compassion and understanding, and one that is committed to justice, equity, opportunity, accountability, respect and dignity.
Our Mission
As one of the oldest and largest human relations agencies of its kind in the United States, the Los Angeles County Commission on Human Relations serves one of the largest and most diverse populations in the country in addressing the human relations needs through its commitment to fostering harmonious and equitable inter-group relations, empowering communities and institutions, and promoting an informed and inclusive multicultural society.