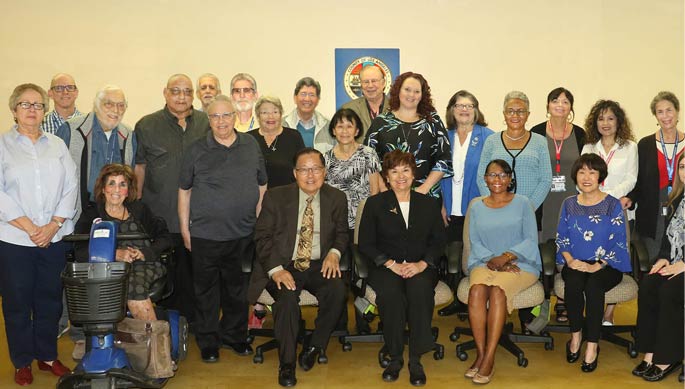 Los Angeles Commission for Older Adults
The general purpose of LACCOA shall be to:
Advise the Area Agency on Aging (AAA) on the development, implementation, and evaluation of the Area Plan for Program Service Area (PSA) 19.
Preserve and enhance the general well-being of the senior population living in Los Angeles County.
Increase awareness of the Board of Supervisors regarding issues, conditions and needs that face senior persons of Los Angeles County and make recommendations as to how adverse conditions might be remedied.
Ensure that the Board of Supervisors is aware of the many contributions made by Los Angeles County's seniors.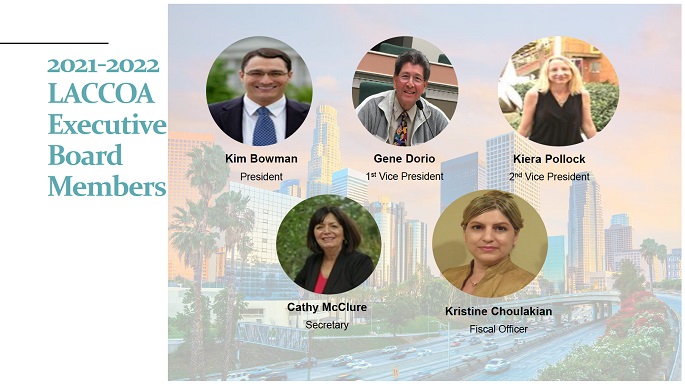 Our Mission
The mission of LACCOA shall be to advocate, advise and make recommendations regarding the needs and welfare of Los Angeles County seniors age 60 and older, to the Los Angeles County Board of Supervisors and departments of County government and other entities that provide services to seniors regarding their needs, health, well-being, and rights.
To accomplish this mission, LACCOA will:
Assist the County in preparing for the significant increase expected in the senior population.
Review existing programs and activity by the Workforce Development, Aging and Community Services (WDACS), Seamless Senior Services (S#), other appropriate County departments, commissions and task forces in identifying and recommending new programs and services that will benefit the well-being of seniors.
Network and collaborate with all entities that are in Los Angeles County that are interested in and concerned about aging populations.
Develop methods of communications which enhance the welfare and status of seniors.