Introduction
Los Angeles County Community and Senior Centers offer wide range of services and social activities for our local communities. Our Centers provide opportunities for daily learning, skills enhancement, community engagement, socialization, and healthy living for residents of all ages. Below are some of the services offered:

Support Groups
We host community organizations that offer support and resources to individuals with disabilities and their families.

Wellness Support Groups
Our centers host multiple community-based support groups. We have support groups for caregivers, seniors and new parents. Additionally, we have support groups dedicated for mental health and wellness.

General Supportive Services
Center staff are available to assist with any form completion, help with translations, or need information about county programs and utility assistance at select centers.

Meals and Food Services
Pantry and produce are available to individuals and families in need in the community. Additionally, any senior above the age of 60 is eligible to receive free meals at Los Angeles County's congregate meal sites which are offered at some of our centers. WDACS also provides food assistance to families, older adults and other individuals at community and senior centers through the Emergency Food Assistance Program.

Educational Resources
Centers offers a variety of classes such as English as a Second Language (ESL), computer classes, painting, Tai Chi, Line Dancing and many more.

Youth and Children Programs
In addition to educational resources at the centers, we offer multiple other programs such as intergenerational activities and events to help youth interact and collaborate with seniors. Toy Loan Program is available at most of the centers to allow children to borrow and play with a variety of toys at home.

Job Training
Centers host job fairs, youth internships, training, and volunteer opportunities to help prepare community members for employment. We also have employment support services for senior throughout our centers.

Social and Recreational Engagement
Centers offer a variety of opportunities to support health and wellness for everyone in the community. Community members can participate in special events held at the centers such as movie day, Bingo and go on trips to fun educational sites.

Other County Department Services at the Centers
Services are available to the public through co-located agencies at centers. Military and Veteran Affairs, Registrar Recorder and Department of Consumer and Business Affairs (DCBA) are co-located in multiple center locations. Registrar-Recorder provides services for veterans, Birth Certificates, and Marriage Ceremonies.

Special/Seasonal Events
Centers host a wide range of events to bring specific resources to the community such as job fairs, disability, and aging resource fairs. Other special events hosted by centers include holiday celebrations, back-to-school, and toy-giveaways.
Click on the table below to find services offered in your closest
community or senior center locations.
Program Name & Description
Yoga
Yoga class teaches different yoga poses/movements to the community; varied intensities, dates and times
Community & Seniors Centers Gallery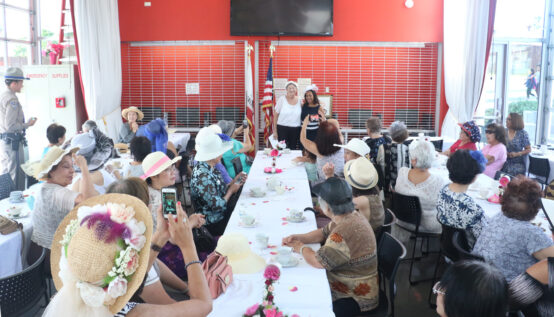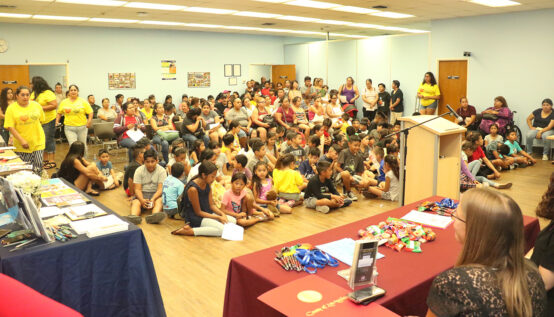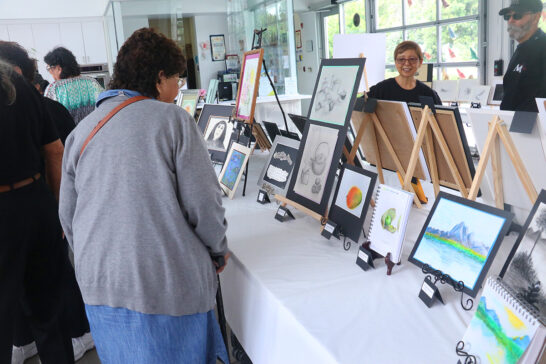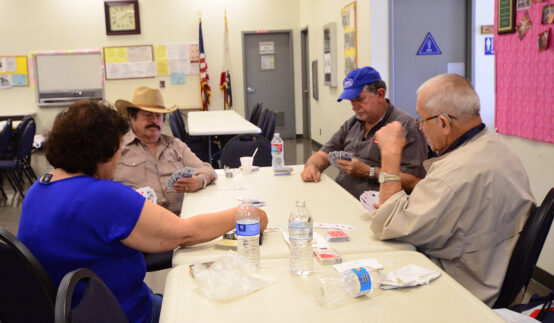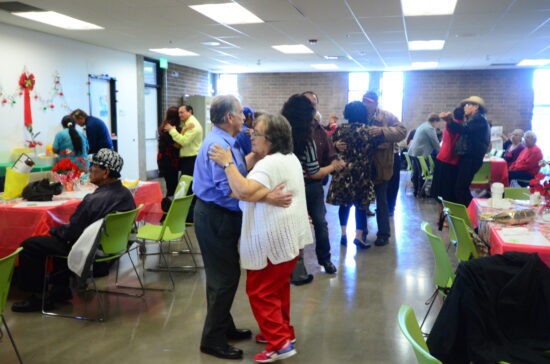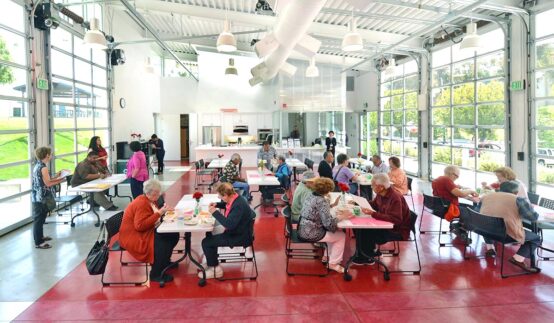 Locations
Altadena Community Center
730 E Altadena Dr, Altadena, 91001
(626) 398-6174
Altadena Senior Center
560 E Mariposa St, Altadena, 91001
(626) 798-0505
Antelope Valley Senior Center
777 W Jackman St, Lancaster, 93534
(661) 726-4400
Asian Service Center
14112 S Kingsley Dr Gardena 90249
(310) 217-7300    
Centro Maravilla Service Center
4716 E Cesar E Chavez Ave Los Angeles 90022
(323) 260-2804    
East Los Angeles Service Center
133 N Sunol Dr Los Angeles 90063
(323) 260-2801    
East Rancho Dominguez Park and Community
15116 S. Atlantic Ave Compton 90221
(310) 603-7401    
Florence Firestone Service Center
7807 S Compton Ave Los Angeles 90001
(323) 586-6502    
Los Nietos Community and Senior Center
11640 E Slauson Ave Whittier 90606
(562) 699-9898    
Potrero Heights Park Community and Senior Center
8051 Arroyo Dr Montebello 90640
(626) 927-5430    
San Gabriel Valley Service Center
1441 Santa Anita Ave South El Monte 91733
(626) 575-5431    
San Pedro Service Center
769 W Third St San Pedro 90731
(310) 519-6091    
Santa Clarita Valley Service Center
26111 Bouquet Canyon Rd., Suite H001 Santa Clarita 91350
(661) 254-0070    
Willowbrook Senior Center
12915 Jarvis Ave Los Angeles 90061
(310) 217-5650