Meals & Nutritional Programs
For Older Adults & Families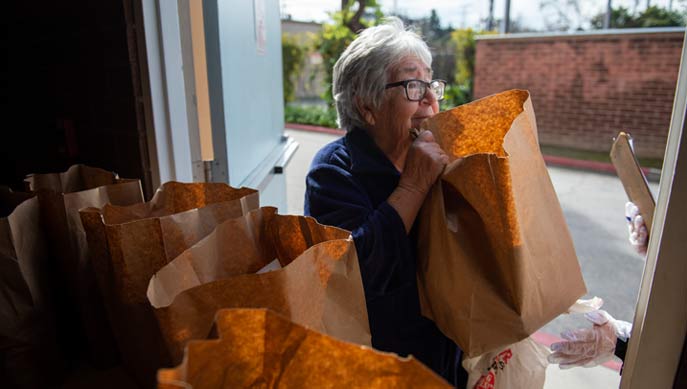 Elderly Nutritional Program
Congregate Meals
Congregate Meals meeting USDA dietary guidelines are offered to mobile older adults at meal sites such as senior centers or parks throughout Los Angeles County. The meals are provided by contracted service providers. In many cases, these lunches provide the only social outlet for those in attendance and an avenue where valuable relationships are formed. Though not required, a donation ranging between $1.75 – $3.00 per meal is appreciated.
Home-Delivered Meals
The Home-Delivered Meals Program is designed specifically for home-bound individuals. This valuable program not only delivers a nutritious meal on a daily basis, but also serves as a mechanism to check up on the client, thereby providing an additional safety inspection and furthering the ability for him or her to remain home. Although the Home-Delivered Meals Program does not require participants to pay for meals, a donation ranging between $1.75 – $3.00 per meal is appreciated.
For more information and services, call (800) 510-2020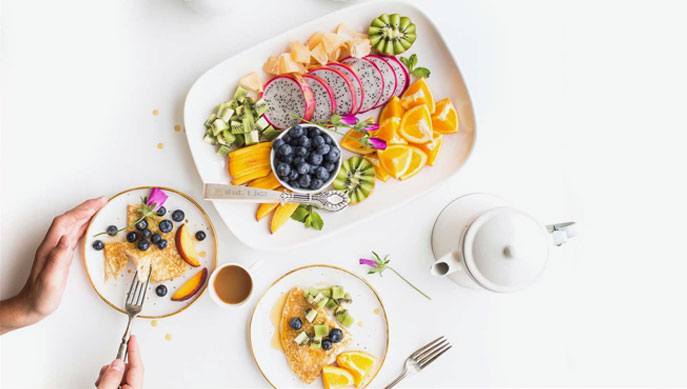 Dietary Administrative Support Services (DASS)
This program oversees the food production at the various vendors providing nutritional meals for home-bound individuals and on-site locations. Menu development, food production, safety, and sanitation issues must be in compliance with the standards required. DASS also provides nutrition education for Elderly Nutrition Program (ENP) participants.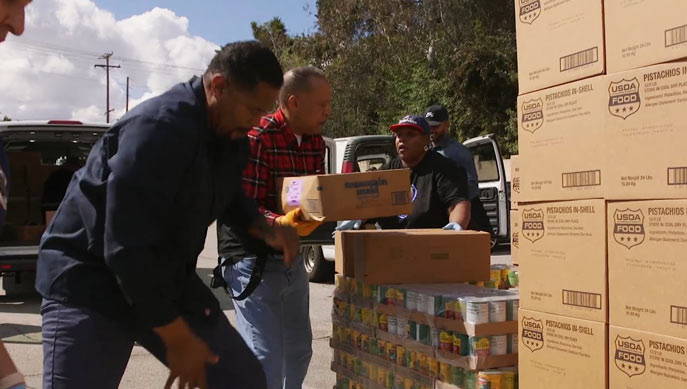 Emergency Food Assistance Program
WDACS also provides food assistance to families, older adults and other individuals at community and senior centers including select congregate meal sites through the Emergency Food Assistance Program. Click on your closest service center link below to learn more.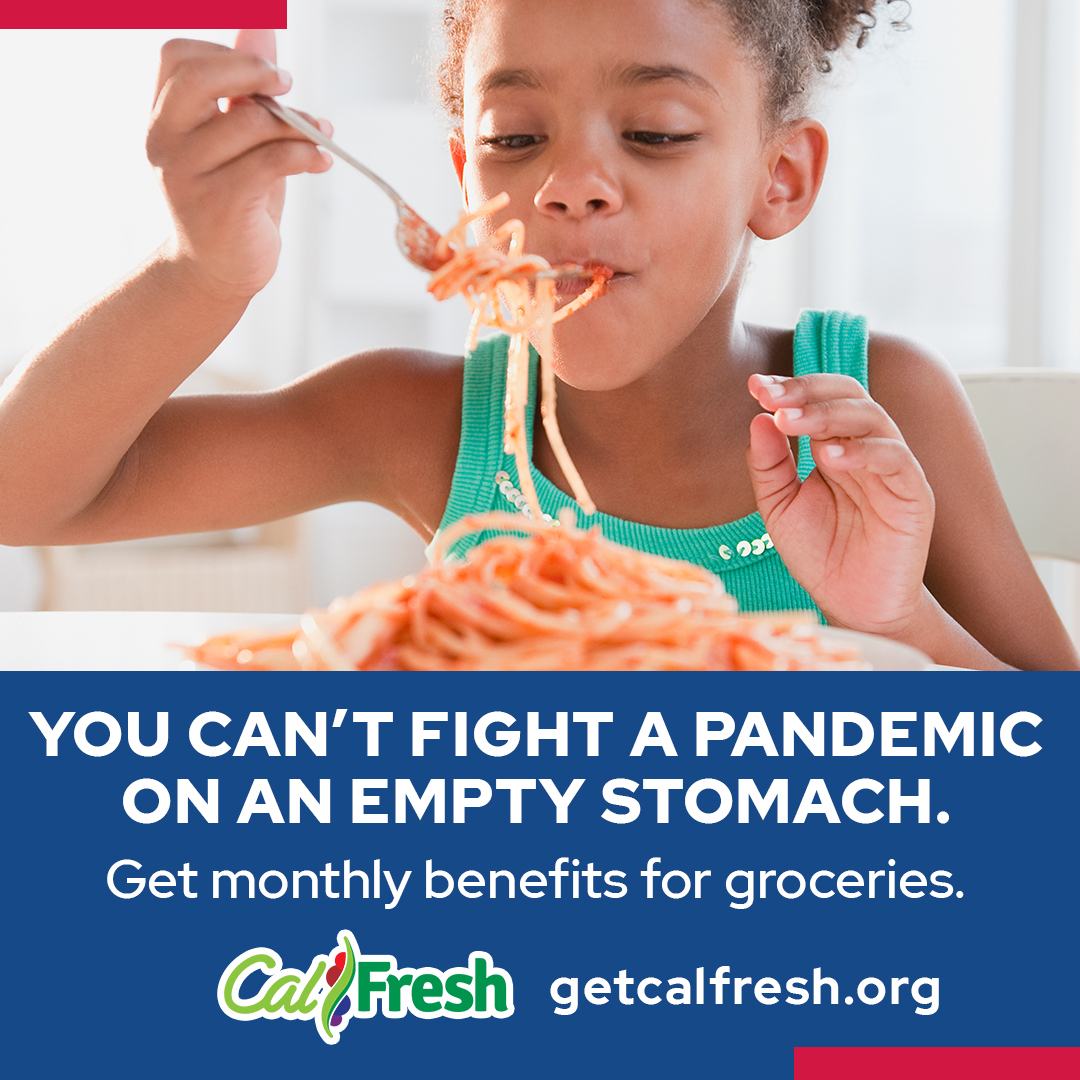 Calfresh Healthy Living (CFHL)
This program provides free diet and nutrition seminars designed to improve the knowledge, behaviors, and environment of culturally diverse low-income older adults who frequent Congregate Meal sites. The program also encourages active lifestyles and healthy food choices within a limited budget. Due to the public health crisis, we are currently operating this program virtually only.

For more information and services, call (800) 510-2020.
Calfresh Healthy Living Providers:
Consulting Nutritional Services
310-954-5410
Support Services for Older & Adults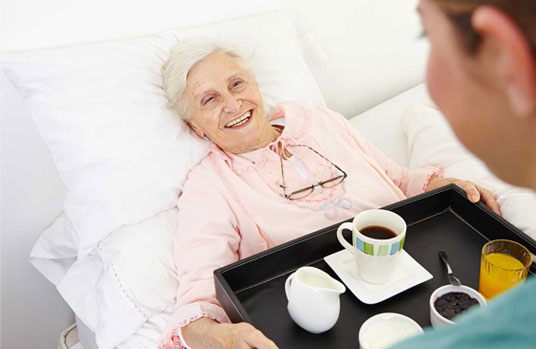 Supportive Services Program (SSP)
The goal of the Supportive Services Program is to promote and maintain independent living for older adults over the age of 60. A variety of services are available to address functional limitation, maintain health and independence, promote socialization, and ensure access to older adult services. Preference is given to those older individuals with the greatest economic and/or social needs. Services are limited to individuals residing in Los Angeles County, excluding the City of Los Angeles.
Services provided include:
Case Management
Homemaker
Personal Care
In-Home Respite Care
Alzheimer's Day Care
Registry Services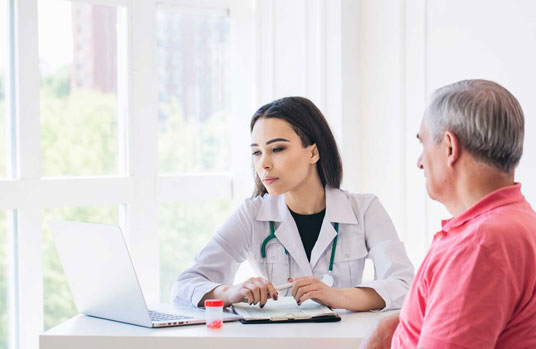 Health Insurance Counseling & Advocacy (HICAP)
Supported by trained volunteers, HICAP provides community education and counseling assistance with Medicare and related health insurance issues through advocacy or legal representation. For individuals who are home bound, in-home consultation is available. For more information and services, visit www.healthcarerights.org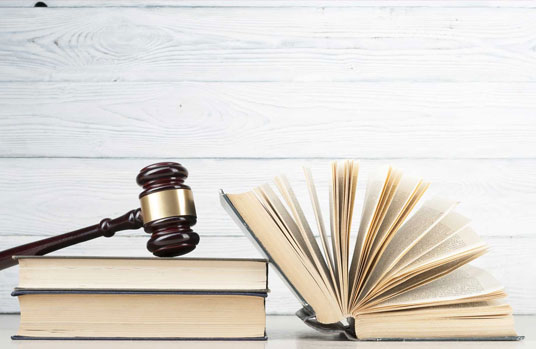 Traditional Legal Assistance Program (TLAP)
Traditional Legal Assistance is provided to individuals 60 years of age and older with economic or social needs. This valuable service is provided by a member of the California State Bar or a non-attorney supervised by a member. Other services include consultation at senior center sites, in-home consultations with individuals confined to the home, and monthly community legal education seminars at selected sites.
Disease Prevention and Health Promotion (DPHP) Program
The Older Americans Act Title III D Disease Prevention and Health Promotion (DPHP) Program promotes healthy aging and maintenance of optimal physical, mental, and social well-being in older adults. The Program consists of evidence-based programs designed to assist older adults with preventing illness and managing chronic physical conditions, prolonging their independence, and improving their quality of life. Evidence-based programs have been demonstrated through rigorous evaluations to be effective. These programs are typically delivered in a group setting and organized with multi-component interventions to improve a set of health outcomes.
Improving Quality of Life For Older Adults