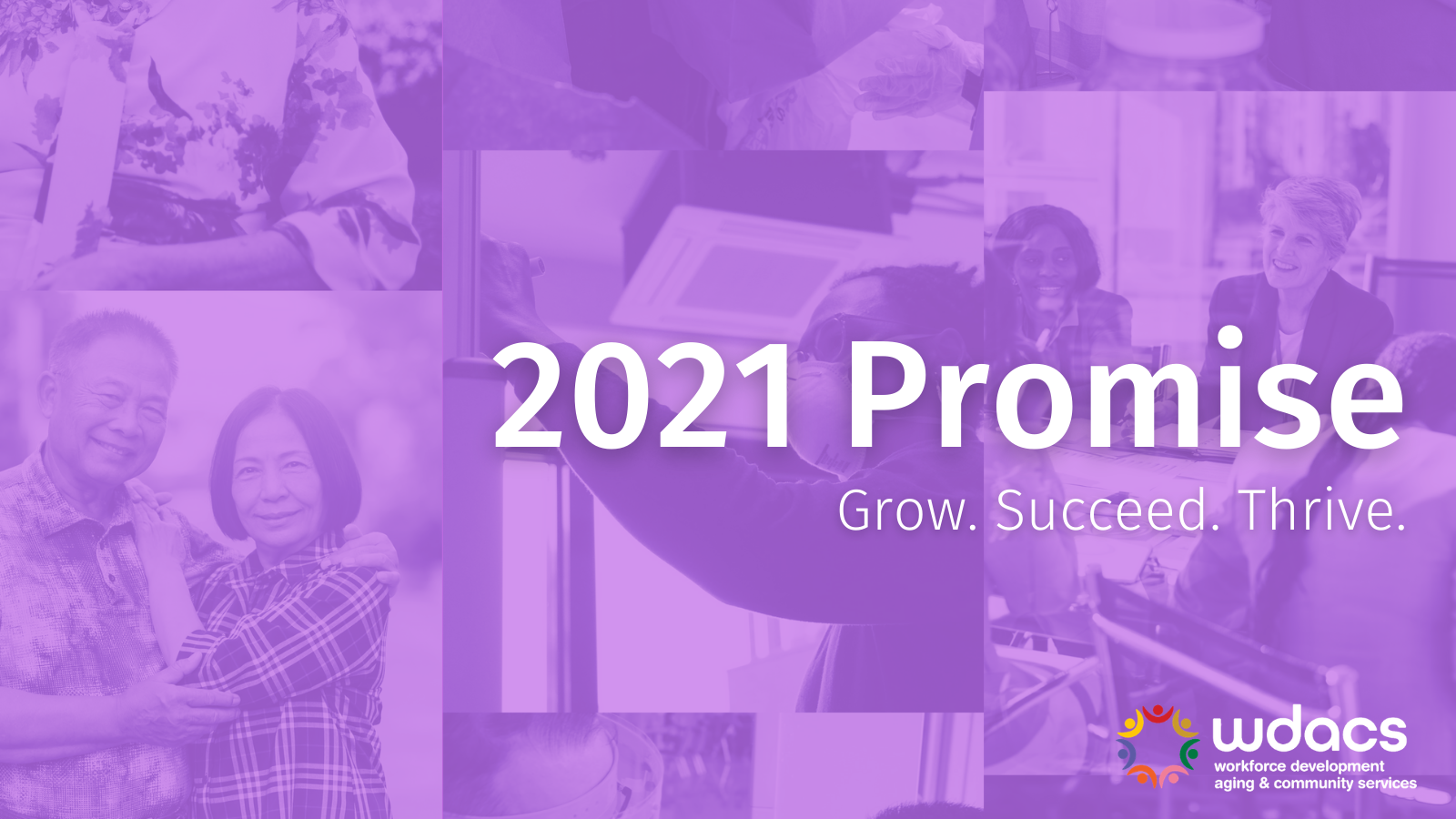 Our 2021 Promise
At WDACS, we are an unstoppable force that uplifts and protects our most vulnerable, and builds vibrant, thriving communities free from prejudice and inequity. The COVID-19 pandemic heightened the need for what we do, more than ever before.
We rapidly expanded and enhanced critical services for residents and communities, from home delivered meals to food assistance for seniors and families, to rapid reemployment of laid off workers and financial assistance for small businesses, to our efforts to unite communities against hate.
This year, we will continue to build on these efforts to address vital needs facing the County and help our communities emerge more equitable, inclusive, and thriving than ever before. That is our 2021 promise. Read more here.