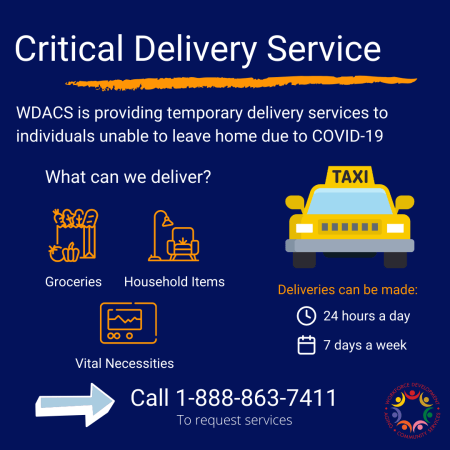 "You are the first person I've talked to in a long while. I just came out of a coma!"
An Older Adults Who Came Out of Coma Gets Support From Critical Delivery Service Team
In early July, the Critical Delivery Services (CDS) program was tasked with delivering 300+ emergency food boxes for the people, especially older adults, on the waiting list for home-delivered meals. The CDS program was created in response to COVID-19 pandemic to deliver essential goods, groceries and food boxes to older adults who were safer at home.
The waitlist was given to the CDS team and divided among the agents to contact the customers to make arrangements. One of the people contacted was Mr. Ruben A. CDS Agent, Tina Beam, spoke to Mr. A. who exclaimed, "You are the first person I've talked to in a long while. I just came out of a coma!".
Mr. A. thanked Tina for her call and said he was happy to hear from her. Ultimately, Mr. A. declined a food box because he was in the hospital, but asked if we would deliver one to his wife, which we did. In the meantime, Tina followed up with Mr. A. when he was discharged from the hospital.