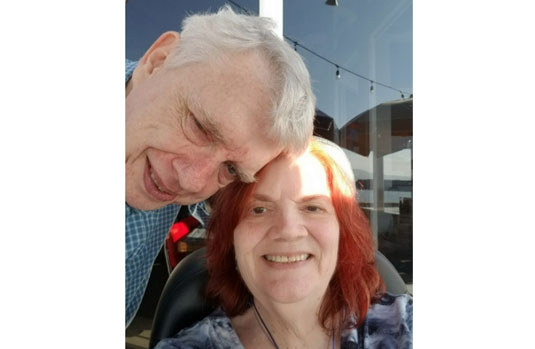 ".. small businesses like ours working together to protect our seniors…and done in a way that keeps our doors open. This has been a godsend!"
Great Plates Delivered Program Provides Meals to Older Adults and Help Sustaining Small Business During Pandemic
As written by Gary Simms, ReUnite America Executive Director, Darrow's New Orleans Grill Marketing Partner
The quick development and implementation of the Great Plates Delivered program by LA County has been a true blessing for the older adults and the small businesses (independent restaurants) that provide the meals for the program.
For almost 12 months, many older adults (particularly those with health issues) have been sheltered in place to avoid the risk of Covid infection—which could be fatal for them.
Mark and Christine Fowler is one such couple. "For months now, we have received our meals through Great Plates," says Christine who only leaves her home for medical appointments. The 69-year-old husband and wife both have underlying health issues and recognizes the program and their meal provider (Darrow's New Orleans Grill) as being "incredibly kind while providing lifesaving wholesome and delicious meals" in a way that protects their safety.
Norwood Clark, Jr. of Darrows New Orleans Grill of Carson concurs with the Fowlers. He said, "It's the perfect partnership…the Federal Government, State, County, Local municipalities along with small businesses like ours working together to protect our older adults…and done in a way that keeps our doors open. This has been a godsend!" The Great Plates Delivered program is a good story that everyone should hear during this difficult period.