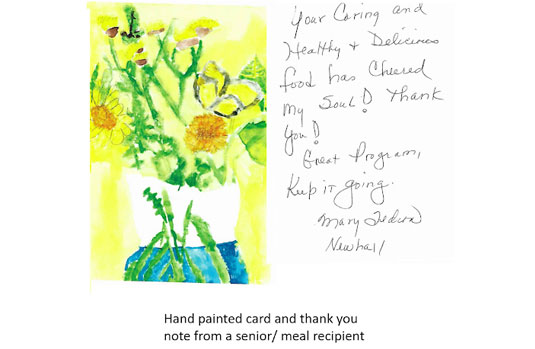 "Great Plates has allowed me to bring all my staff back ….our staff are getting paid pre-covid rates and hours"
Great Plates Program Helps Local Restaurants ReHires Staff and Serve Home Delivered Meals To older adults
LA County launched its Great Plates Delivered program in May 2020. To date, the County has served almost 9,000 older adults with 3 million-plus meals which were home delivered by more than 75 local restaurants. County relied heavily on automation and establishing efficient communication and customer service lines with both vendors and older adults receiving meals to make this program a success.
On April 24, 2020, Governor Gavin Newsom announced the launch of a first-in-the-nation Great Plates Delivered program, a meal delivery service for California's older adults.
The Federal Emergency Management Agency (FEMA) Public Assistance (PA) program has authorized the Great Plates Delivered program through February 6, 2021.
Great Plates Delivered has two purposes:
Help older adults and other adults at high risk from COVID-19 to stay home and stay healthy by delivering three nutritious meals a day
Provide essential economic stimulus to local businesses struggling to stay afloat during the COVID-19 crisis
Video Content