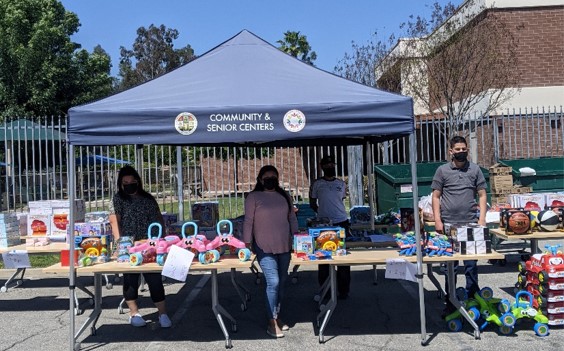 Hop Into Spring Event at East LA Service Center
Our East Los Angeles Service Center held it's "Hop into Spring" event earlier in April with over 100 children in attendance. The purpose of the event was to provide kids, from nearby communities, toys to play with at home and incentivize them to stay positive during any challenges they may face with online schooling. Our center staff distributed over 400 toys; kids received multiple toys with some fun options that will help keep them active while promoting health and wellness during the pandemic.
Aside from toys, center staff provided kids and families easter goodie bags, diapers, wipes, and food commodities. Goodie bags included snacks for kids and travel size bottle of hand sanitizer. A special shout out to our sponsor Baby2Baby, who provided toys, diapers, and wipes; this event would not have been possible without their support.