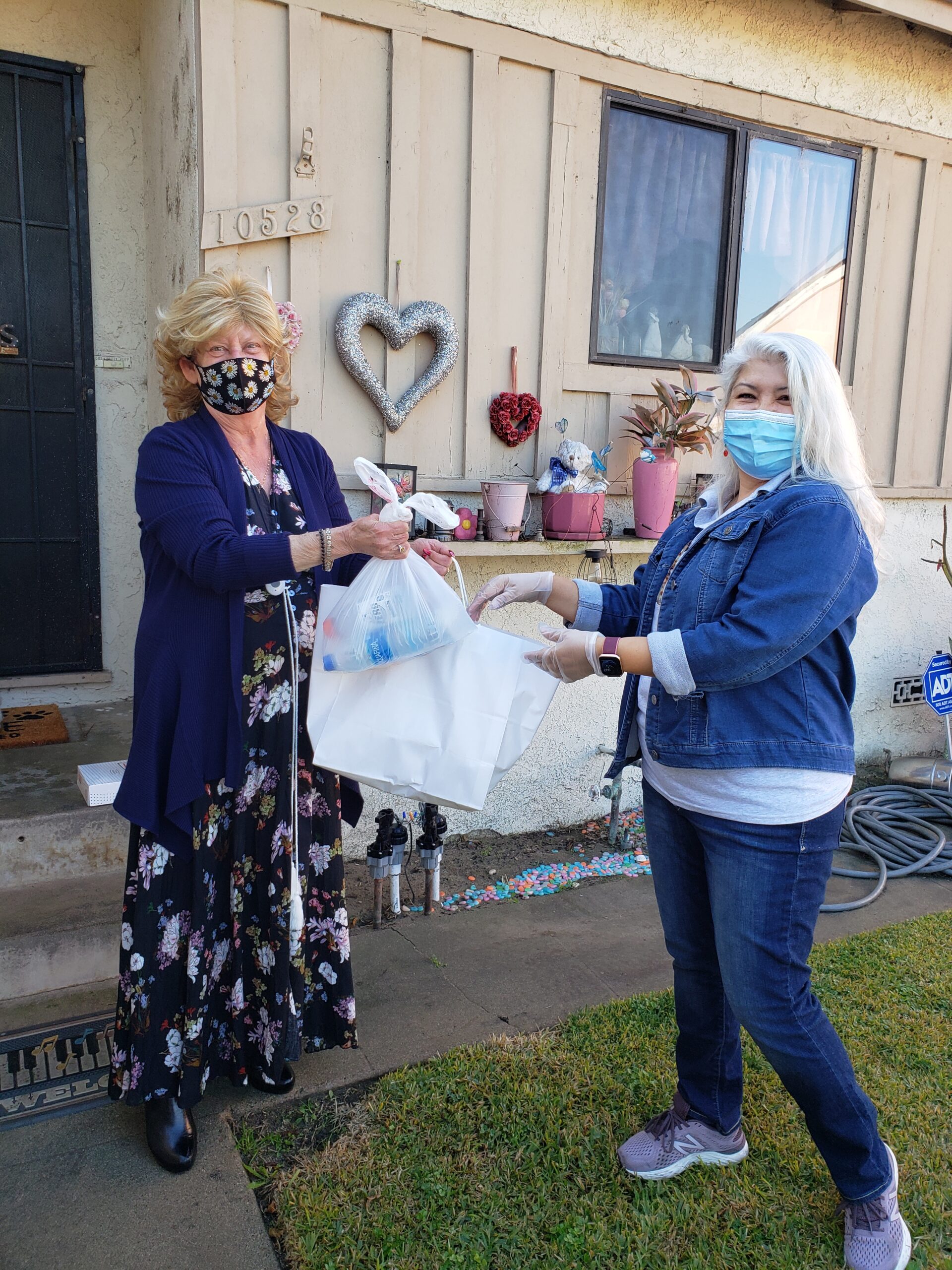 " …  This service has changed my life. There were days I didn't eat, either because I didn't have anything to cook or my arthritis was so bad I couldn't use my hands. Amongst all this madness, people and companies like yours renew my faith in humanity.. "
Email from Sharon P
It Was Much Than Food For The Great Plates Delivered older adults
Ms. Sharon P lives in LA County and has significant health issues. In March 2020, when Governor Newsom issued the Stay-at-Home order, the physician caring for her told Sharon that if she were to catch Covid-19 he is certain that she would not survive, having no family local Sharon did not know how she was going to provide for herself.
Soon after Sharon received a mailer and on the back was an outline of various services available throughout L.A. County for the pandemic, among these was the Great Plates Delivered Program. After calling 211 and applying for the program, she was told that she qualified. She had been approved and was assigned to a local restaurant for meal delivery within the next one week. Sharon found the number for the local restaurant and spoke with them. By this time, she sounded a bit frantic, she explained that she was approved and should be receiving meals. The manager of the restaurant immediately looked to the FAMS portal, a meals and client management portal built by WDACS, LA County, and found that she was indeed scheduled to start receiving the following day. Sharon was greatly relieved but still sounded disappointed that she had to wait yet another day. At that time, our GPD team made the decision to make an exception and ensure food delivery to her that same afternoon.
Ever since, we have since been delivering three meals a day to her via the Great Plates Delivered Program.
Sharon has shared with us that not only do we provide balanced and nutritious meals for her each day allowing her to stay safe at home we have brought a bit of sunshine into her life in the form of Maria, her GPD driver who delivers meal to her five days a week. Each morning Maria delivers her meals and spends a few minutes chatting, Sharon says that there are days that Maria is the only human contact she has, and she values that almost more than the meals. The food has allowed her to stay nourished and safe at home while her daily visits with Maria feed and nourish her soul and help her to feel not so alone.
Sharon sent this note the GPD team at WDACS LA County "Thank you again. God works through you and I am blessed to receive your help. Yesterday's food was beautiful. Getting food every day feels like Christmas, so exciting to open the bags and see what's there!! This service has changed my life. There were days I didn't eat, either because I didn't have anything to cook or my arthritis was so bad I couldn't use my hands. Amongst all this madness, people, and companies like yours renew my faith in humanity. Knowing food is no longer an issue has changed everything for me. One less thing to be stressed out about. You are literally changing lives and probably saving a couple along the way. God bless you. And thank you again."