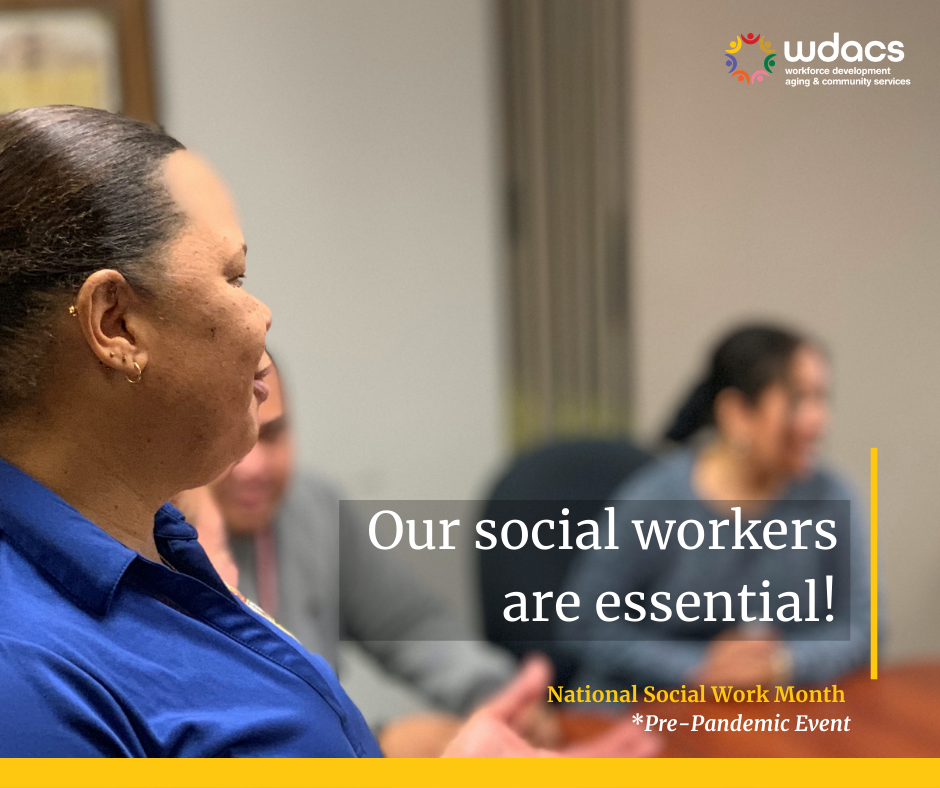 National Social Work Month
WDACS joins the County of Los Angeles in the national observance of Social Work Month in March. We'd like to celebrate the 188 WDACS social workers who protect LA County older adults from abuse and neglect, provide care and help maintain their safety, health and independence.
Most seniors and adults with disabilities live independently without assistance, however, some face abuse or neglect by others and need trained professionals to advocate on their behalf. Others may simply be struggling with routine activities and benefit from in-home support services to maintain their health and independence. APS helps by assessing each individual's unique needs, then developing a service plan to maintain his/her safety, health and independence.
Our APS team provides a system of in person response, 24 hours a day, 7 days a week. Any concerned individual can report suspected abuse on the APS hotline at 1-877-4R-SENIORS or 211 anytime.
Learn more about our Adult Protective Services here.