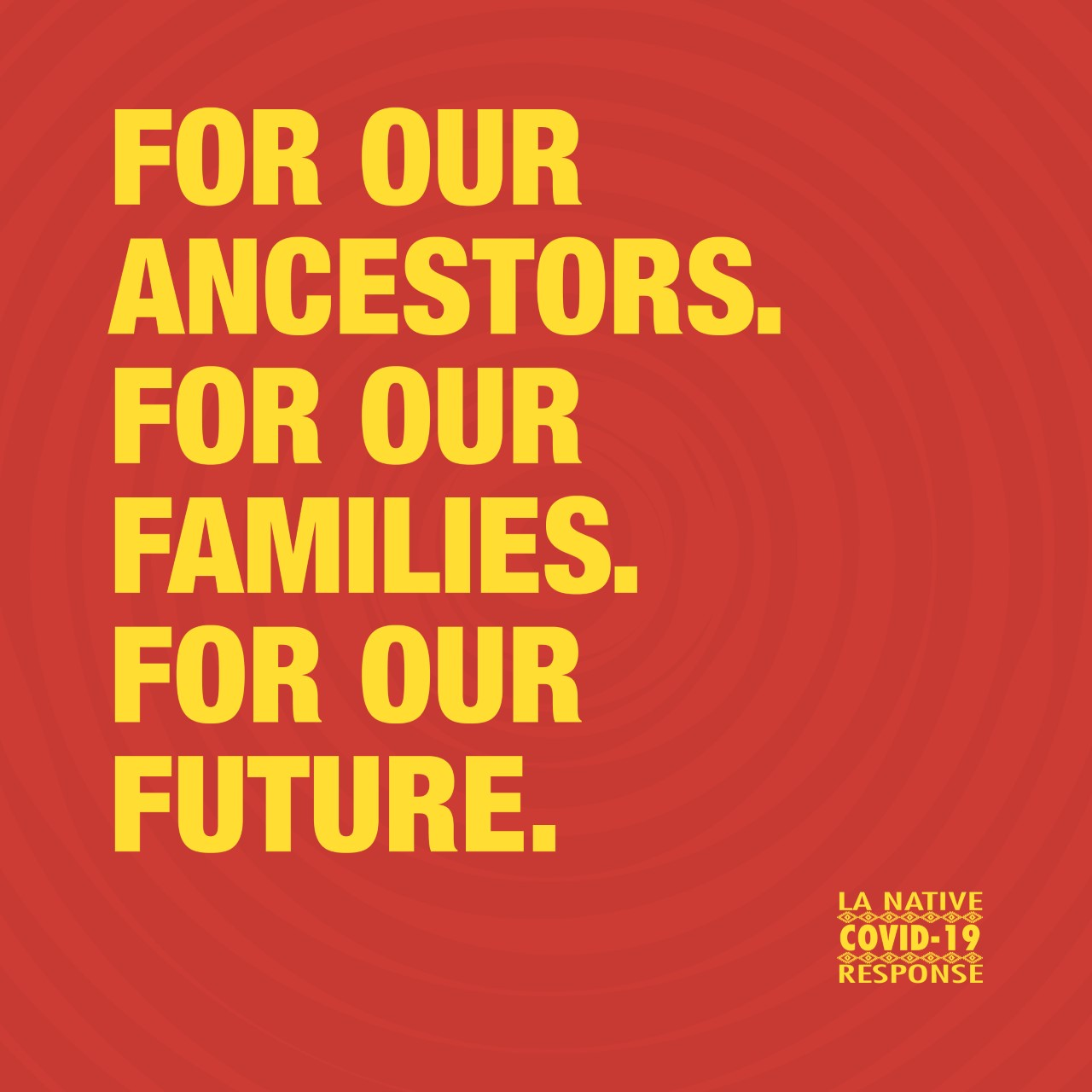 "The recent distribution of formula that UAII received for our Native American/Alaska Native community was such an incredible blessing for our families who need a little extra help during these challenging times. One young family that received some of the cans of the formula expressed gratitude and appreciation, as they were suffering financially, and this was one less thing that they had to worry about. Thank you for helping our AI/AN community!"
Quote from Jonelle McGee – United American Indian Involvement
Native American Families Access Essential Items Before the Holidays
At the onset of the COVID pandemic in March 2020, the Los Angeles City/County Native American Indian Commission established the LA Native COVID Response Working Group. The Working Group is a collective of American Indiana and Alaska Native serving organizations that work collaboratively to meet and uplift the COVID related needs of the AIAN community.
Through this work the Commission has been partnering with elected officials and County Departments to connect the Native community and Native serving organizations to County resources. Throughout the pandemic Supervisor and Board Chair Hilda Solis has worked with the LANAIC to ensure that essential items such as diapers and wipes are getting to Native families in need. On December 21, 2020 Supervisor Solis and Baby2Baby hosted a baby formula distribution and connected with the LANAIC to ensure that the Native serving organizations were part of the distribution.
As a result of this distribution over 500 cans of formula were distributed to United American Indian Involvement, Inc. and Torres Martinez Tribal TANF. The two Native serving organizations have since been distributing this costly and essential item to Native families in need.