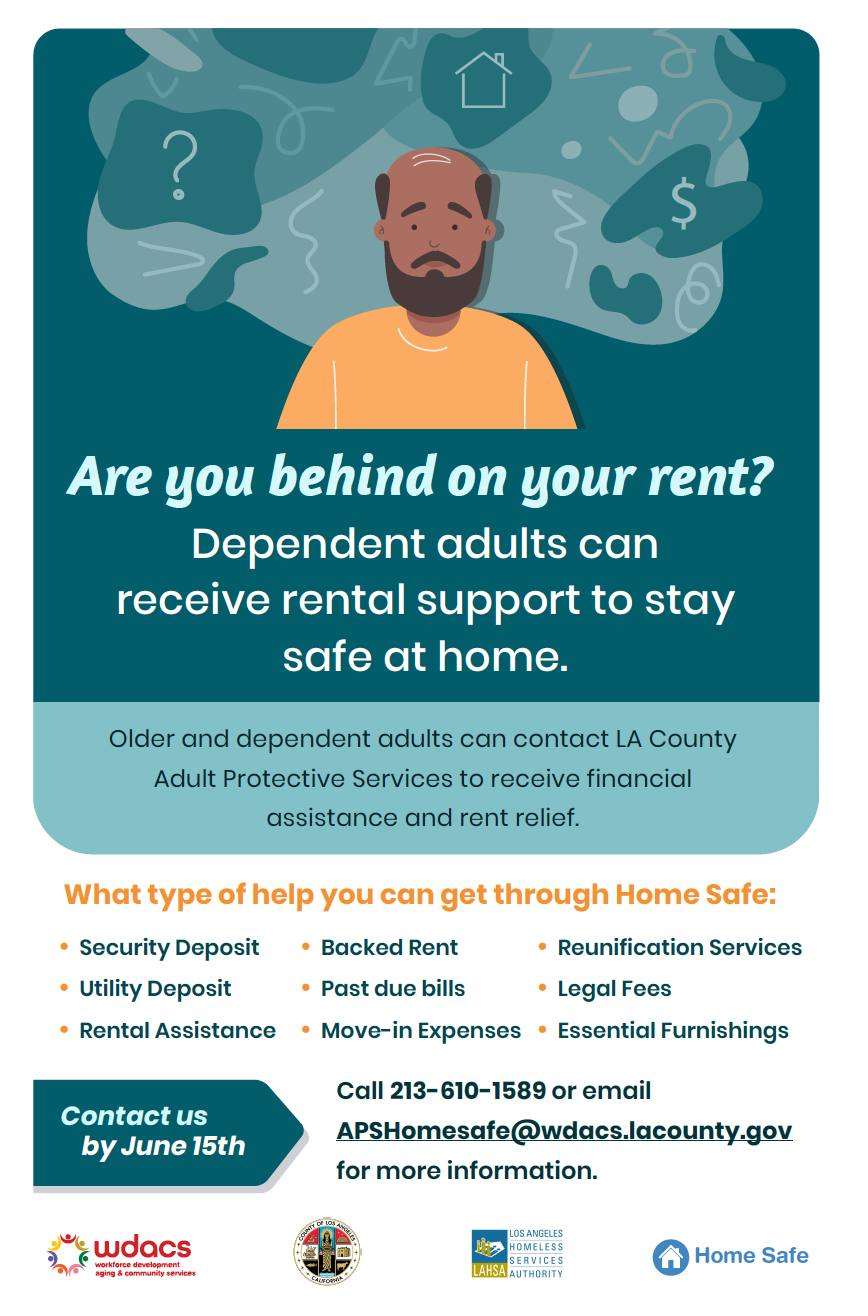 Owe Back Rent? You can receive rental support.
Older adults may qualify to receive rent relief and financial assistance through our Home Safe program!
Home Safe helps older adults at risk of becoming homeless with:
Security & utility deposits
Rental assistance & move-in expenses
Backed rent & past due bills
Legal fees, reunification services & more
If you got an eviction notice or are behind on your rent, call 213-610-1589 or email apshomesafe@wdacs.lacounty.gov. Learn more about Home Safe here.