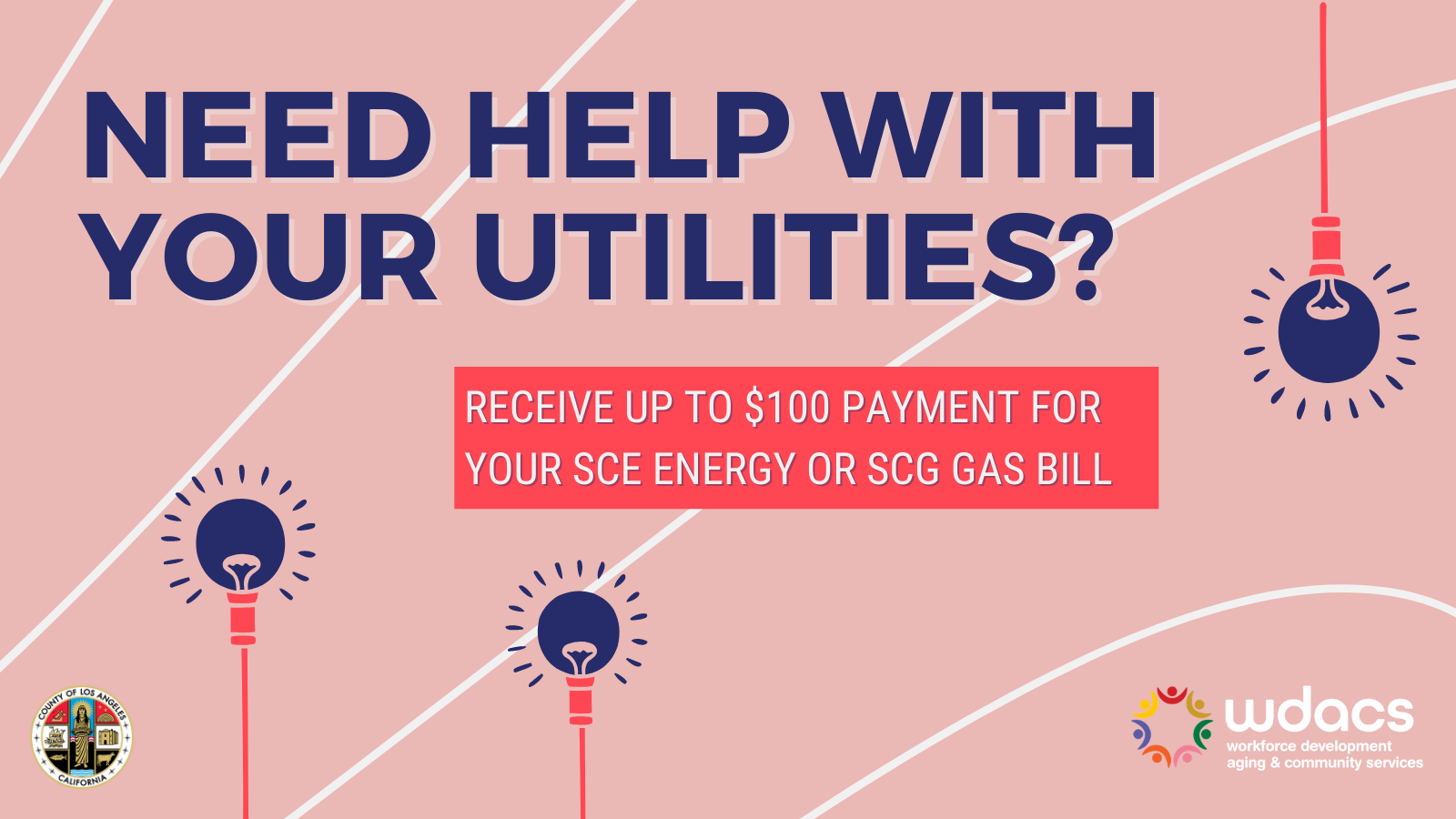 Receive Help with Utility Payments
Need help with your gas or electricity bill? You can contact your local neighborhood center to receive financial relief up to $100 payment to be applied toward your SCE energy and SCG gas bills.
Proof of income will be required. Funds are limited and will be available until depleted. See below for a list of participating neighborhood centers. You must contact each center directly.
Altadena Community Center
626-398-6174
Antelope Valley Senior Center
661-726-4400
Centro Maravilla Service Center
323-260-2804
Florence Firestone Service Center
323-536-6502
Los Nietos Community and Senior Center
562-699-9898
San Gabriel Valley Service Center
626-575-5431
Santa Clarita Valley Service Center
661-254-0070
San Pedro Service Center
310-519-6091
Willowbrook Senior Center
310-217-5650