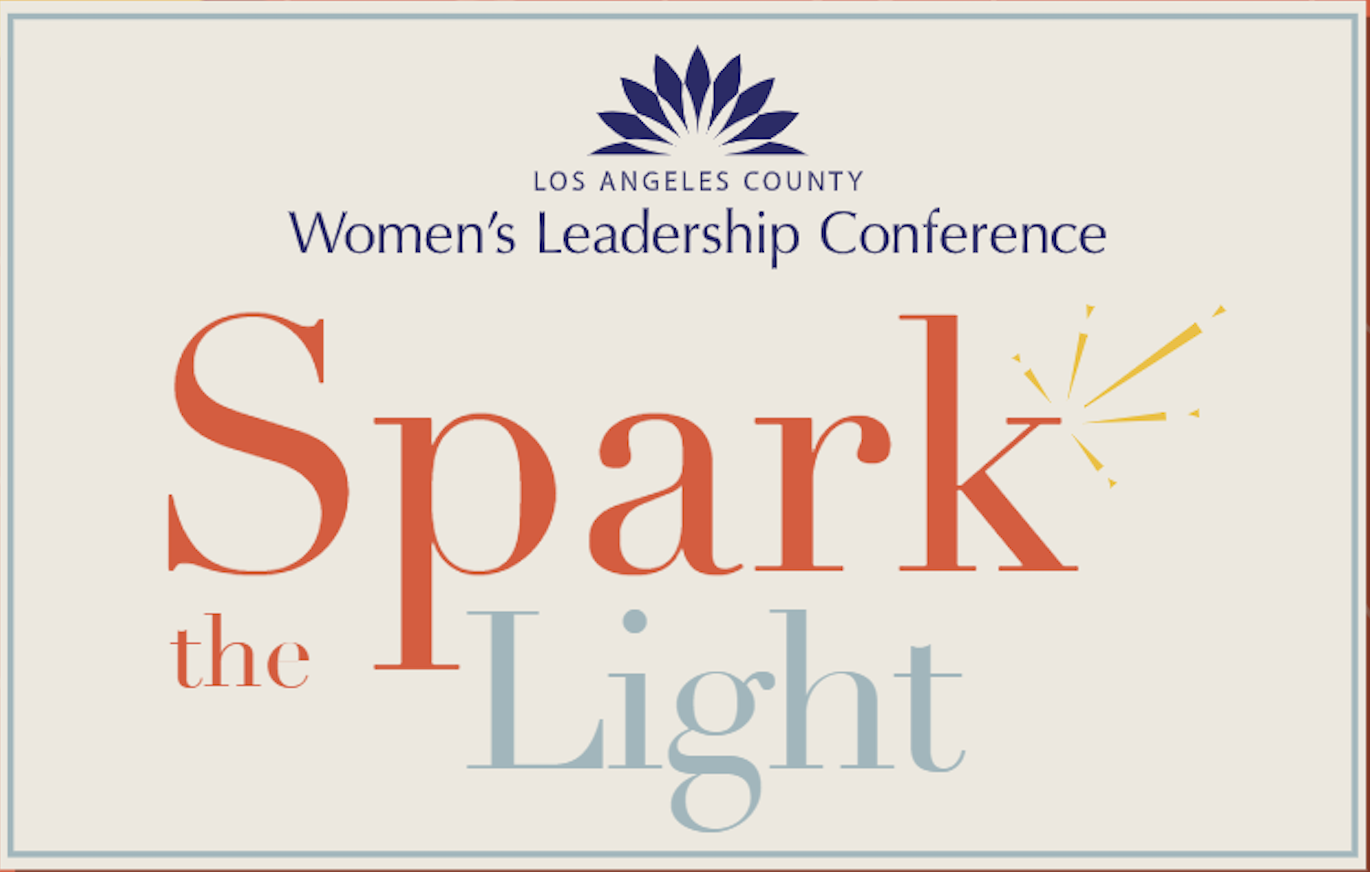 Spark the Light – Women's Leadership Conference
Join us at the virtual 2021 Los Angeles County Women's Leadership Conference and Spark the Light within you! The goal of the Los Angeles County Women's Leadership Conference (LACWLC) is to build leaders who collectively shape Los Angeles County's future and culture, focusing on inspiring women and girls to lead!
Event Registration opens Tuesday, February 16, 2021. Early Bird Tickets are available until March 2, 2021, and General Registration closes March 15, 2021.The conference historically sells out so we encourage you to grab your tickets early!
LACWLC aims to bring together a diverse group of leaders in government, business, and the community and offer attendees an exciting opportunity to connect, learn, and contribute during the week of March 23rd through 25th 2021. Hosted virtually, this conference will have dynamic and inspiring speakers who share their own experiences on topics such as overcoming adversity, mastering goals, and excelling as leaders. Attendees will also have the opportunity to network and participate in interactive workshops that encourage personal and professional growth.
The 2021 conference theme is Spark the Light.  We hope to Spark the Light within each attendee through an event full of inspiration and celebration! Through the toughest times, there is always a spark of light that can be a catalyst for change and positivity allowing us to move forward both boldly and brightly.
Information on registration, speakers, and more is available at www.LACountyWomensLeadership.org.
Follow us on Twitter & Instagram: @LACWomenLeaders