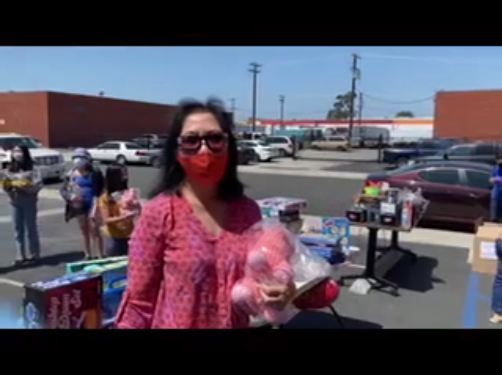 "We are so thankful for the Asian Community Center for setting up this program for the Toy Loan giveaway while the kids stay at home. We appreciate everything you guys did to help the community. We love it and thank you so much."
Tran Nguyen, parent of Toy Loan participant
Asian Community Service Center
Toy Loan Program at Community Service Center Helps Kids and Families During Stay at Home
Schools for children were canceled due to the pandemic and children along with their parents were at a loss as to what to do at home with so much time on their hands. Asian Community Service Center took action and held a Toy Loan Giveaway.
Center staff organized an event at which they distributed toys to families, bringing joy to children and parents alike. Although a toy might appear as something small compared to so many other concerns in this new normal that many of us face, for children it can help distract them for long enough for parents to take care of other pressing matters.
Participating County locations including parks and other centers allow children to check out a toy of their choice; similar to going to the library and checking out a book. When they return the toy, they are allowed to choose another toy. If the participant consistently returns the borrowed toy, over time they will be awarded a toy to keep. The program is fun and teaches youth responsibility and honesty.